July was a crazy month. I participated in Camp NaNoWriMo with a goal of 15,000 words. It exhausted me, but I won! I had hoped to finish section three of
A Girl and Her Dragon
, but once more, I did not. I'm not even halfway through the section yet. I'm still trucking along for the 100 for 100 challenge. (It's day 68! How did I get this far?) In addition, I started a side project with a few friends that I mentioned when I did July's
Beautiful People
. I can't make promises of
when
you'll see it, but I can promise you will know first thing. I'm super stoked to share it with the world.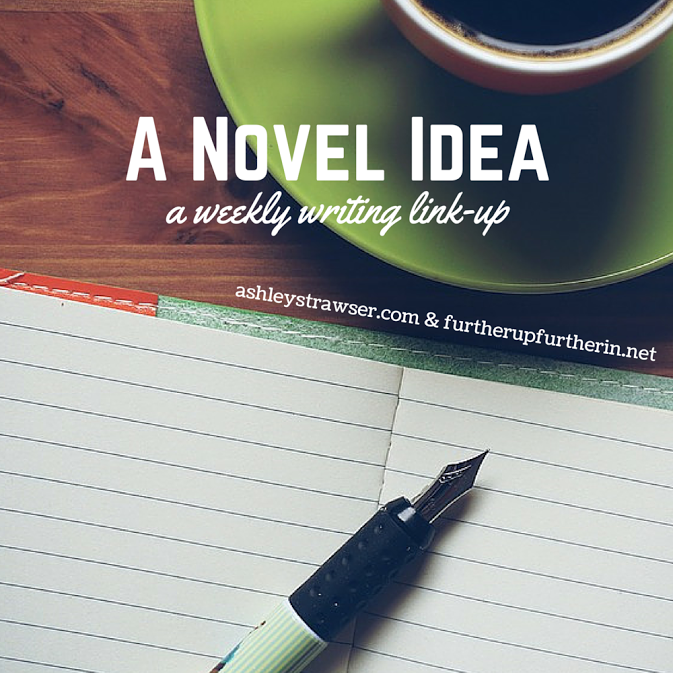 Thus, I've neglected other writings, such as A Novel Idea. There were two weeks I really wanted to participate in, but I couldn't scrape together the time or energy. Hopefully I can find time in the future.
For this week
, the challenge is as follows:

Who is an author (or two or three) you aspire to write like? What is it you admire about their work or their writing style? Are there any similarities between you and your writing role model(s)?
Picking only two or three writers is like trying to pick your favorite pet or favorite character--it's hard, but honestly, it's not impossible. (Maybe that's because I only really had one pet that was important growing up.) There are actually three authors that immediately came to mind when I read the prompt.
The Chronicles of Narnia
are the books that really got me started on the fantasy track. I was swept away into the magic of it. One of the first true stories I ever wrote had similar narration techniques C.S. Lewis used in the
Narnia
books, such as the narrator being part of the story, almost talking to the reader.
In addition, I love the simplicity of what C.S Lewis wrote. Some people might think he was too simple or too obvious or too allegorical, but as a child, I loved it. His world made me feel closer to God and made me feel like I could understand God better through characters like Aslan. I didn't need to analyze every single detail or word choice to understand the messages C.S. Lewis was trying to say. And I was amazed that a set of books written forty years before I was born could still be relateable, but they were.
If you haven't heard me rave about Lisa T. Bergren, you're missing out
. Lisa T. Bergren has such a way with her writing that I am immediately swept away into the story, and I can relate to the characters. She does such a good job blending action and romance and adventure that I can't even properly sort her books into one specific genre. I want to have that kind of balance and ability to captivate my readers. She also doesn't sidestep the real stuff of life or brush things under the rug; she faces tragedy and choices and the deep parts of life without hesitation or fear. I want to write characters that kick-butt but also lend compassionate hands. I want strong heroes and brave heroines and beautiful worlds. I want to craft stories that leave me with just as much astonishment and hope that her books leave me.
In addition, Lisa T. Bergren is also a wonderful presence for her readers. She responds to tweets, facebook comments, and emails as if you are close friends with her. I don't know many authors that do that or have time to do that. She also encourages her readers and fans, posting artwork and sharing encouragement. I love her writing, and I love her heart. So I want to be more than just a good writer, I want to be a good author.
I'm sure the list of authors I aspire to be like could go on for pages, but I'll leave you with these three as the most important three.
What authors do you admire and aspire to be like? Let me know if you participate in A Novel Idea!